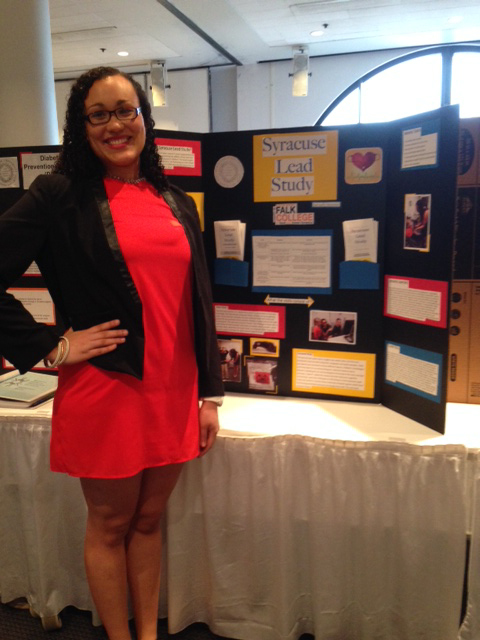 The Syracuse Lead study is a four year project that is supported by a National Institutes of Health grant. We offer internship opportunities for students looking to gain first-hand research experience (internships are for course credit only). The study tests the effects of lead and other environmental toxicants on children's cardiovascular system. Participants are children ages 9-11, from the Syracuse area and consider their race either black or white. Eligible participants will take part in a venous blood draw, survey and assessment measures, 2 echo-cardiograms, anthropometric measures and psycho-physiological stress reactivity. We will then analyze the results to demonstrate connections between harmful environmental factors and cardiovascular health.
Intern Tasks:
CITI Training – required*
Interaction with participants
Task administration
Data collection and reporting
Literature review for website and possible publication
Procedure development: reviewing/editing procedures performed during subject testing.
Internships are available during the academic year and summer session, there is a particular need for summer session (we are able to offer a flexible schedule for May, June, July and/or August).
Preference will be given to students that are able to complete an independent study prior to their internship.
To apply for an internship:
Submit the below linked form to: Bryce Hruska: 124 White Hall, or email to bjhruska@syr.edu.
SLS Internship Application (PDF)
*CITI training is required by the Institutional Review Board (IRB) for everyone on the research team, including interns. This training program is completed online and covers ethical research practices. Upon completion, certification is valid for three years.